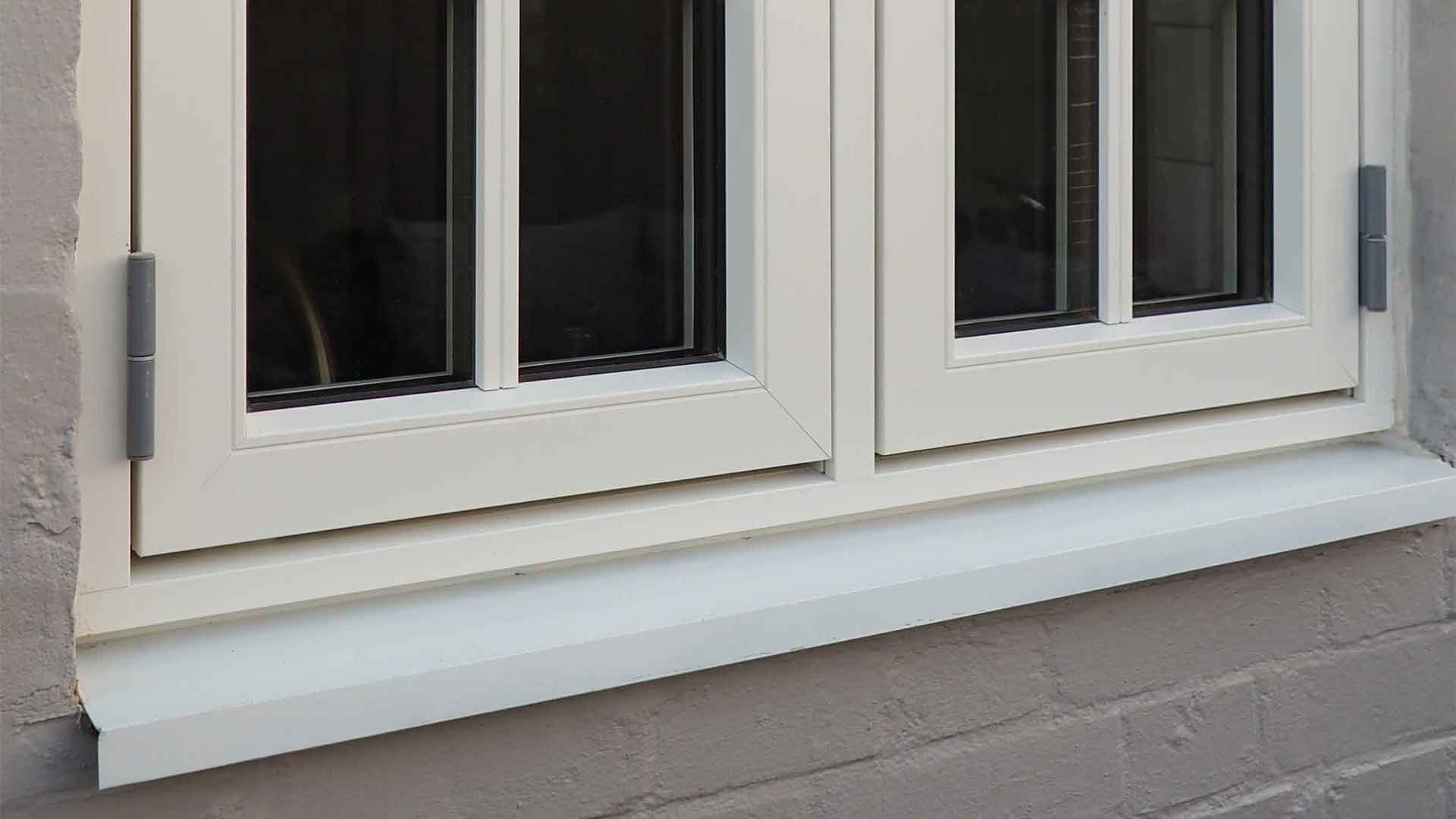 Cills for Scandinavian windows
Table of content
Traditionally, in Denmark, a cill is not part of the window. Most often you will see a brick cill as part of the wall construction, leading the water away from the wall.
So, therefore, in Denmark, windows are supplied without any form of cill as part of the window.
That is why Klar, as standard, adds an 18mm timber packer to the bottom of the windows, so that you can fit an aluminium cill pressing of your choice. If you do not wish to have a cill packer fitted, you can choose so when configuring your windows.
This is how it will typically work when installing aluminium cill pressings on Scandinavian style windows. The aluminium cill is screwed directly into the timber cill packer that we fit our windows.
 What is aluminium cill pressings?
The aluminium cill pressing is rapidly becoming the standard way of leading water away from your walls. 
A piece of aluminium is pressed into the right shape and powder coated in any RAL colour. Aluminium cill pressings are usually made to bespoke measures.
Where can I order aluminium cill pressings? 
There are several places in the UK where you can order aluminium cill pressings in your required lengths and colours.
We have listed a few options below:
Can I use hardwood or stone cills with your Scandinavian windows?
If you wish to fit your window on a hardwood or stone cill you can choose no packer when configuring your new windows. 
Please note: When installing windows with hardwood or stone cill you should still follow our measuring guidelines - but then also subtract the height of the cill you are using.
Questions about cills?
We are here to help, please contact us if you have any questions about cills!