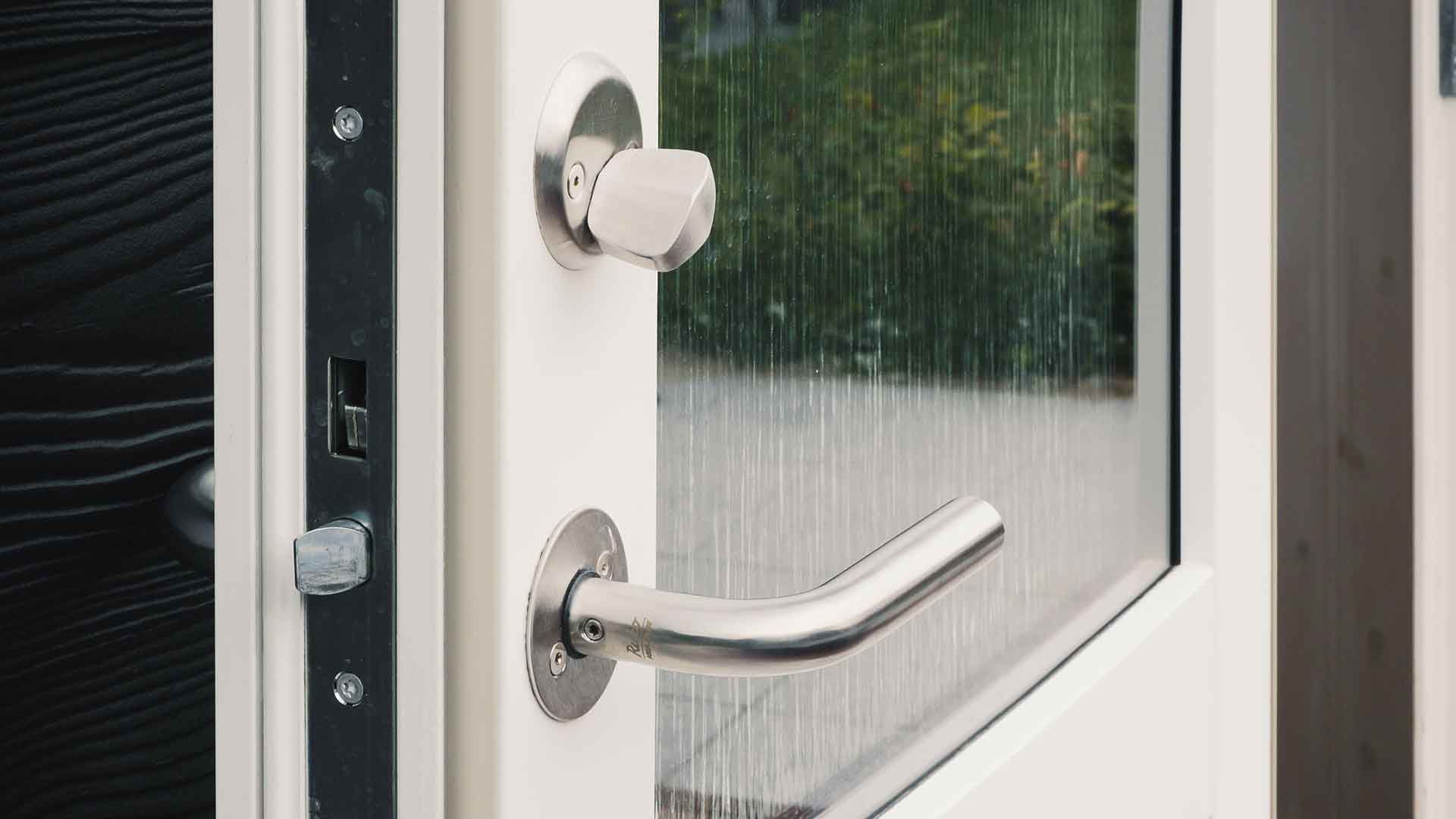 Composite doors vs. Alu-clad doors: Which is better?
Table of content
There's no need to explain how important doors are. Your front door welcomes you home every day and determines the look and feel of the exterior of your house. Having the right front door puts you in a good mood every time you come home. If you're lucky enough to have a set of French doors that allow you access to your garden, you're guaranteed a seamless connection to nature. The gorgeous trees and chirping birds in your garden are your best stress relievers.
However, finding the right doors for your home is no easy task, especially when there're so many options on the market! Among all the variants available, composite doors have caught the eyes of many alongside timeless timber doors. But which is the better option for you? Our mission today is to walk you through everything about composite doors and help you find that ultimate door for your home.
Quick comparison of different door materials
The below table is a quick and dirty overview of the pros and cons of different door materials. Keep in mind that while we say prices are lowest to high, Klar offers an aluminium clad wooden door at very inexpensive rates. Go to our designer and see what your exact configuration of a door would look like.
| Material | Durability | Maintenance | Price |
| --- | --- | --- | --- |
| Wood | Middle - Wood is susceptible to damage if not cared for properly. | High - Wooden doors need frequent painting and care | Lowest |
| Aluminium-clad wood | High - The aluminium profiles covering the wooden core are very resistant to weather and practically unable to rust | Low - Needs only lubrication of hinges | Middle |
| Composite doors | High - the combination of materials are resistant to the weather | Low - needs only lubrication of hinges | Very high |
What are composite doors?
Unlike timber doors, composite doors are made from a combination of materials. This gives composite doors multiple beneficial properties that aren't found in singular material doors. One of the most popular types of composite doors features an exterior made from Glass Reinforced Plastic (GRP). Highly resistant to the weather, this material makes the door extremely sturdy. This type of composite door also has a core made from polyurethane foam, offering outstanding insulation.
Composite doors are available in a variety of colours and finishes. For instance, the GRP exterior of a composite door can be moulded to mimic a desirable wood grain texture. The versatility of composite doors means you're going to find a composite door you like regardless of the design style your home is boasting!
Composite doors are durable, secure, weather-resistant and low-maintenance. It's no surprise they've become the go-to choice for so many British households!
Read more on what composite doors are here.
Composite doors versus other doors
Composite doors sound like the perfect doors for your home, but they inevitably come with some disadvantages. There's one thing, in particular, that's likely to put you off from buying a composite door - the price. Composite doors are undoubtedly a high-end option. If you're after a high-quality composite door, be prepared to spend at least £1,000. If you want someone to install your composite door for you, it may cost you a couple of hundred more. The benefits of having a composite door do come with a hefty price tag.
Composite doors are a long-term investment and you do need a higher budget to introduce one into your home. Their high prices are the main reason why people give up on buying composite doors and go for cheaper alternatives.
Aluclad doors: the ultimate alternative to composite doors
Homeowners on a budget, don't be disappointed yet. Just because you can't afford a composite door at the moment doesn't mean you can't enjoy long-lasting, high-performance doors.
Here at Klar, we believe in the beauty and reliability of traditions. Therefore we're offering you a wide range of aluminium-clad doors - the modern interpretation of traditional timber doors - as an alternative to the high-end composite doors. Our aluclad doors are beautiful and resilient, just like their composite counterpart - only with a smaller price tag!
The benefits of aluminium and wood
Our Alu-clad doors consist of a wooden interior and a powder-coated aluminium cladding exterior. The wooden interior is made from FSC- certified slow-grown pinewood originating from responsible Estonian forests. With a high proportion of heartwood, the interior of our Alu clad doors is exceptionally strong and resistant to everyday wear and tear.
You can read all about the benefits of aluminium-clad doors and windows here
The aluminium cladding exterior forms a barrier between the wooden interior and any challenging environmental conditions. The added layer of protection effectively weatherproofs the pinewood, extending the lifetime of the door. As for the powder coating finish, it only makes our Aluclad doors look more luxurious and virtually maintenance-free!
Design and order your own door
Although our alu-clad doors can perform similar functions as composite doors, our aluclad doors only cost a fraction of the price: you can often get your hands on one of our aluclad front doors at as little as £499!
We've successfully kept these great alternatives affordable thanks to our optimised production process. Our one-of-a-kind online ordering system enables you to send your orders directly to our factory with no involvement of middlemen. This keeps your alu-clad door cost to the minimum.
Our production facility is located in Estonia, where we have easy access to high-quality pinewood. The proximity of raw materials has made it possible for us to offer our aluclad doors at a price much lower than our competitors.
Do-it-yourself
Last but not least, to help you further lower your spending, we've made installing your own door easier than ever before with our comprehensive installation guide. Set a couple of hours aside to study our door installation guide, and you'll know how to install your door flawlessly in no time. This way, you won't have to hire a professional to fit your new door.
Composite doors are an investment worthwhile if you've got a big budget. With the security and durability that comes along, you're getting what you pay for. Nevertheless, if you want to keep your cost down, our aluclad doors are excellent alternatives. They provide similar performance as composite doors with a much smaller price tag.
Other than its performance and affordability, there's something about timber that synthetic materials simply cannot replace. Its beauty and elegance explain why timber doors have remained popular for over 5,000 years. If you're a believer in traditions, our modern take on traditional timber doors won't fail to impress you.