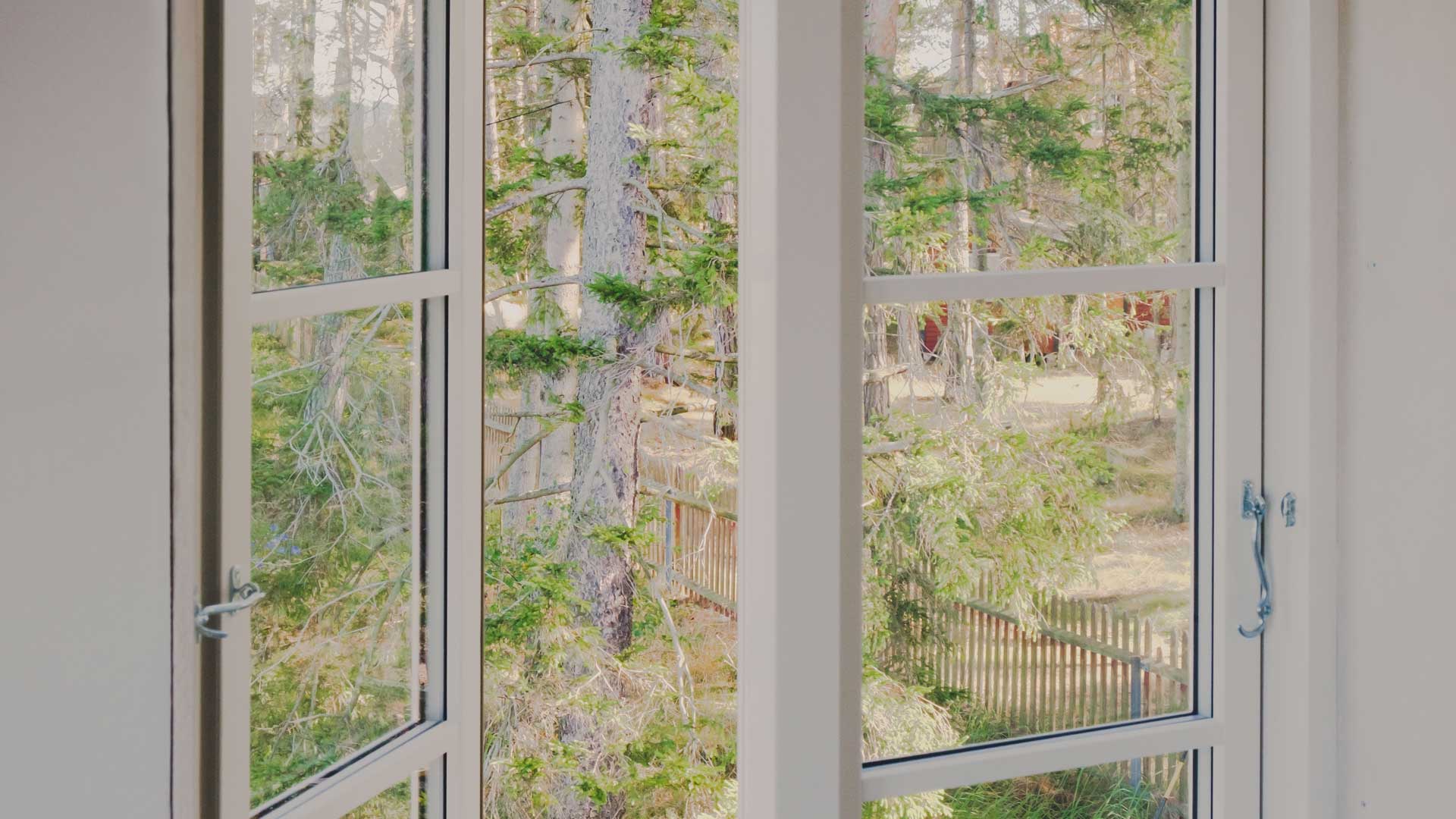 The Best Way to Clean Windows: 5 Tips to Master Window Cleaning
Table of content
Have you noticed that your room has got duller and gloomier? It may be a sign that your windows need cleaning. When dirt and grime build up on your windows, they reduce the amount of sunlight entering your home. They also affect the view from your windows, making your room increasingly unpleasant. For more good tips, check out our master guide on window maintenance.
How to clean your windows on the outside - with no streaks
The good news is that it isn't difficult to bring the brightness back into your room if you know how to clean windows. To give you a hand, we've put together five tips on how to clean windows inside and out so that your room is good for the soul again.
Pick a cloudy day
It's time to start working magic on your grimy windows!
Before you do that, make sure you're transforming your windows on a cloudy day. Strong sunlight dries your windows quickly before you have the chance to wipe them, causing the dreaded streaks – and you don't want that. An old trick on a hot summer day is to put ice cubes into the water.
At the opposite end of the spectrum, a chilly day can be an equally big problem. The water will freeze quickly, causing problems. If it's chilly outside, consider using warmer water.
Follow our top tips on how to clean windows without streaks, and you'll figure out the best way to clean windows in no time! Get your window panes beautifully clear and streak-free, and your dull, depressing room will instantly come alive. What are you waiting for? Check the weather report, aim for a nice cloudy day and make your windows look better than ever before!
Clean dust and spider webs
Before you start getting your windows sparkling again, take down your blinds and curtains for easy access to your dirty windows. Then, remove any dust and spider webs from the window frames, windowsills and corners of your windows using a dry brush or a vacuum cleaner. Getting rid of dust and spider webs before applying any cleaning product means you won't be making a muddy mess when the dirt meets liquid.
Choose a suitable cleaner
There're many window cleaners from various brands for you to choose from, such as Turtle Wax, HG and Kärcher. Whilst these trusted products can undoubtedly do the job, natural cleaners are often as powerful.
DIY lovers: we recommend using white vinegar to make your own window cleaner: it's probably the best way to clean windows without streaks. Mix equal parts white vinegar and water and put the mixture into a spray bottle.
The white vinegar helps combat calcium in the water. Depending on where you live, your water might be more or less "hard", meaning there's more or less calcium in the water. Hard water can leave lots of streaks.
If you want some extra cleaning power to combat mucky windows, add a little bit of washing-up liquid into the mixture.
Use the right tools
Now that you've got your cleaner sorted, it's time to find the right tools to match your powerful cleaning solution. We recommend using microfibre cloths or a squeegee for the best cleaning results.
Microfibre cloths are reusable, absorbent and designed to keep the glass shiny without scratching. Loved by window cleaning specialists, squeegees can give your windows a professional finish.
But how do you clean windows without streaks using these tools? The key is to work in an 'S' shape. Spray a generous amount of window cleaner onto the glass. Then, starting at the top, wipe your windows in an 'S' shape with your microfibre cloth or squeegee and work your way downwards.
If you're using a squeegee, don't forget to wipe the blade with a clean cloth from time to time to prevent smearing dirt around. Finally, get rid of any remaining water using a microfibre cloth or damp chamois.
Clean outside windows with special gadgets
Cleaning outside windows can be tricky, but fortunately, there're plenty of gadgets on the market to make your life easier. This is especially true if your home is in multiple stories.
With a telescopic window cleaning pole, cleaning your windows from the outside will be easier than you imagine. Featuring a double-headed head with a squeegee on one side and a sponge on the other, a telescopic window cleaning pole allows you to access every bit of your outside windows and bring the shine back to the glass.
Too lazy to go outside to clean your windows? U-shaped poles make it possible to clean your outside windows from the inside. However, some window types are not compatible with U-shaped poles.
It's vital to always stay sensible when cleaning your windows. If you're struggling to reach your outside windows, don't take risks and get an expert to help.
Make your home a better place
Upgrade your home with energy efficient doors and window. You're able to design the door and window to fit exactly what you need.