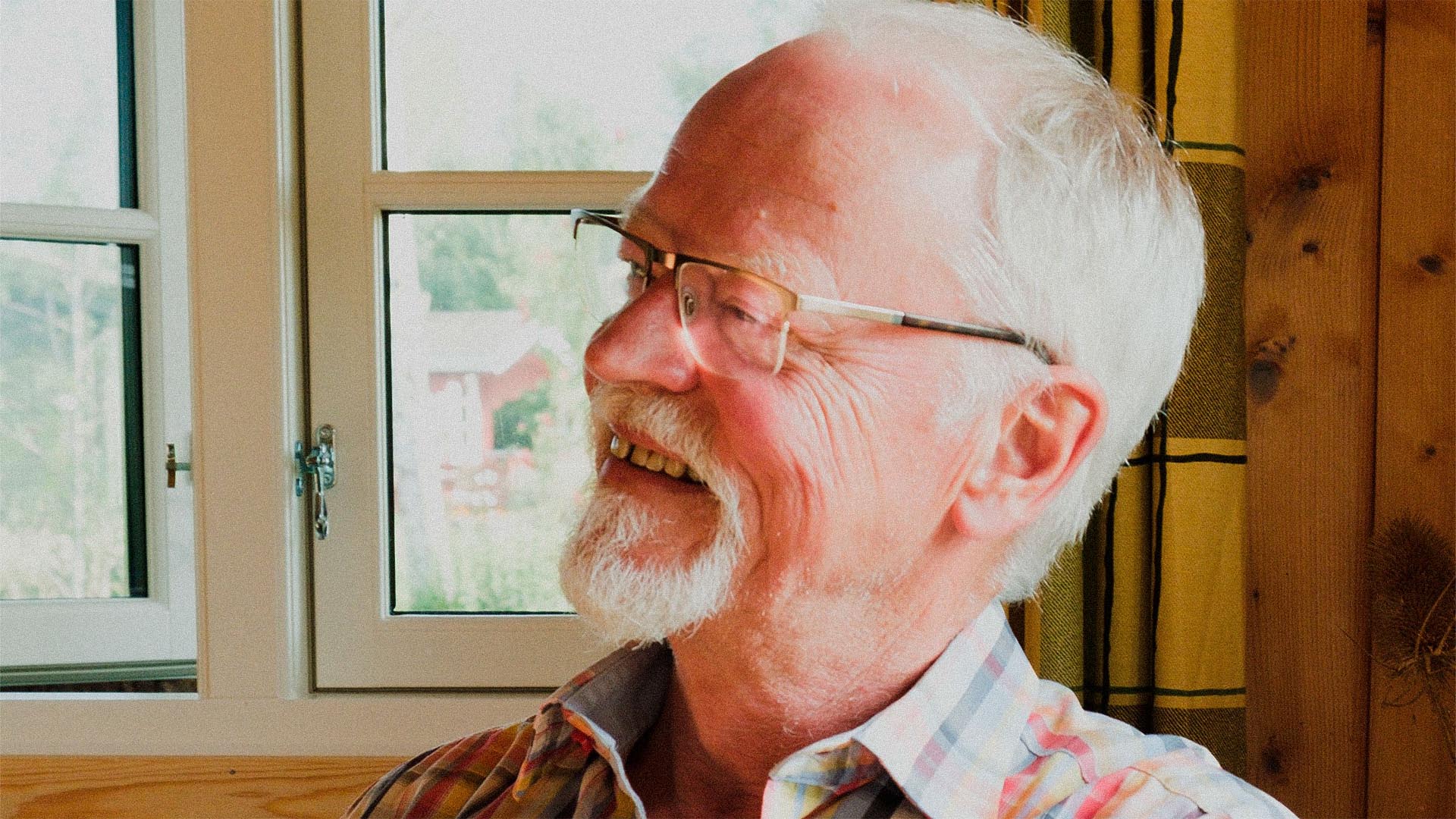 Do as Mogens: Install your own windows and doors
Table of content
Are you ready to replace your windows and doors? Maybe you are the handy type and are already considering doing it yourself? No problem! Mogens and Klar can help you with everything you need - everything from buying windows and doors, to measuring, and installing.  
Mogens is one of our handy customers, who recently upgraded his holiday cottage with 8 new cottage windows. Mogens has installed all the windows by himself and has experienced how simple it can be: "They are easy to install, no difficulties there. It's simple. They are not that big, so one person can easily carry them around."
Mogens began his journey with Klar when he wanted windows with as little maintenance as possible on the outside which still had to look like wooden windows on the inside. He chose to buy pinewood + aluminium which is a good combination to achieve a low maintenance window with longevity, high insulation capacity, and protection of the exterior wood. 
Mogens chose Klar after comparing offers from 4 different companies, where he made the effort of ensuring that it was the same quality that would be delivered: "The only thing that stood out was that Klar were cheaper," Mogens explains, "My experience with Klar after they were installed has been very satisfying. Everything worked out exactly how it should!"
Do you feel even more ready to install yourself now? Are you just missing the windows and doors so you can begin?  
See our selection of windows  See our selection of doors
How to install your own windows and doors
When choosing to renovate your house and replace windows and doors, you need to be particularly thorough so you ensure solid work on your house. If you have not done it before, it can work as a great DIY project that you will be proud to have done. If Mogens can, you can!
We have created this video guide for you, together with an e-book, that you can find here. Ready for you to look at during the project. Follow the guide closely and be thorough about doing every step correctly – then it will go smoothly!   
Remember to ensure proper insulation: To keep heat inside and for your windows and doors to be able to cope with tough weather outside, it is important that you insulate correctly around your windows and doors.
Do not hesitate to contact us if you have any questions about installing windows and doors. We are by the phone and can in most cases guide you on the right track. You can contact us here and our Customer support will get back as quickly as possible.