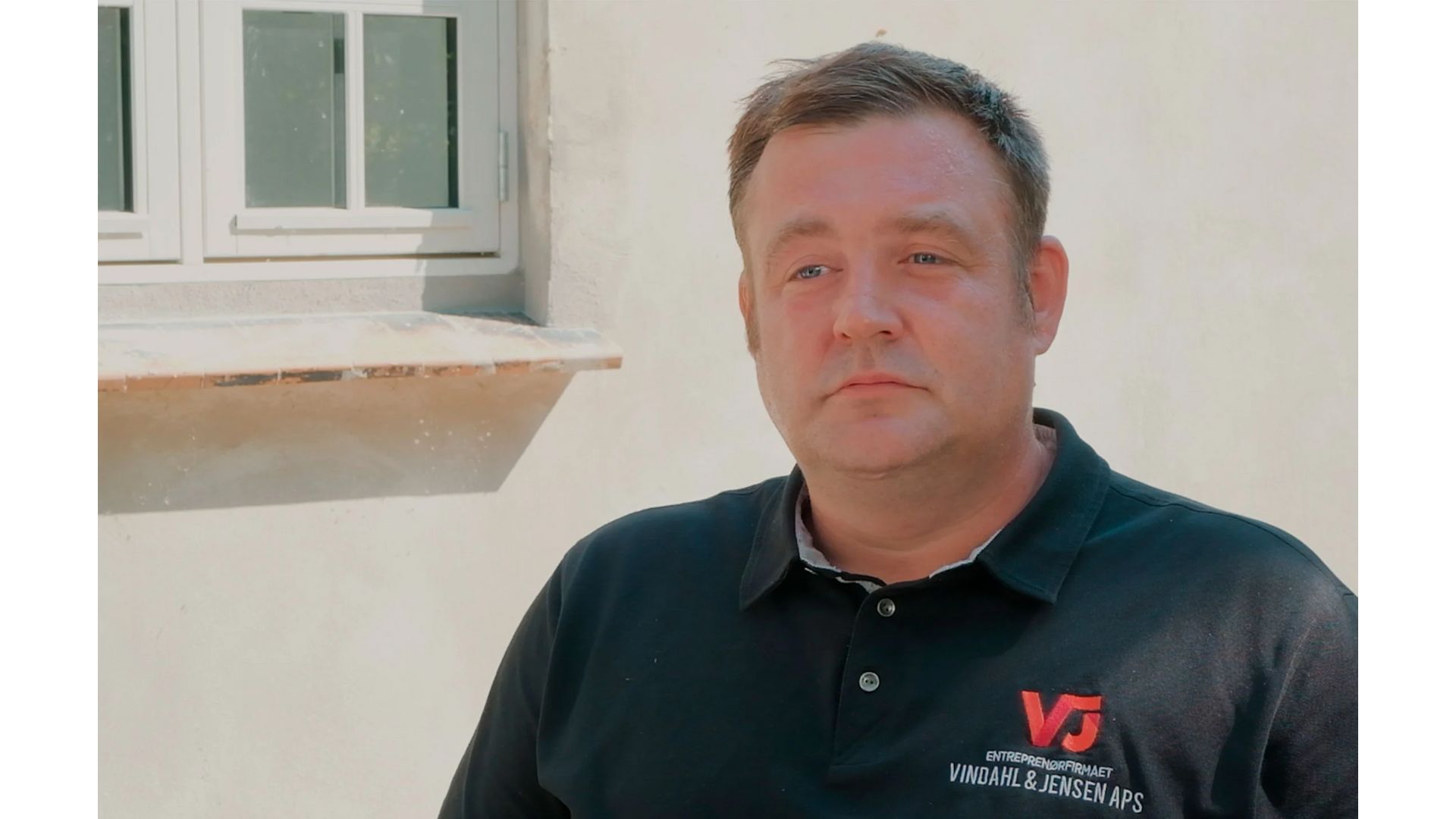 DIY with Kim: What is important when renovating older houses?
Table of content
"It's like closing a Mercedes door instead of a Skoda door." That's how Kim Vindahl describes the quality of his doors from Klar. Kim, who is a contractor and landlord, invested in an old dairy two years ago which he and his craftsmen are currently renovating into rental flats.
One of the big transformations of the old dairy has been to replace all windows: "Now it looks like something that belongs here, as the biggest house in this small town, and with the nicest windows," Kim says. He explains how changing the windows have lifted the building onto a completely different level, which is something that is important to remember when renovating older houses. A simple thing such as replacing a window can make the whole difference.
It is Kim's craftsmen who have installed the windows, and they have been happy to use the products and have been able to install them as they normally do. Kim himself has only good things to say about his experience: "I am super happy to have done business with Klar. I think it is perfect customer service." It is the fifth time Kim buys windows and doors from Klar, and he has already recommended the products to others.
If you are looking for an upgrade to your house, or if you are already working on a larger renovation project like Kim, then doors and windows are a good place to start. Whether you choose cottage windows (just like Kim), fixed windows, Georgian windows, or a fourth option, it is luckily up to you - you can add your own personal touch! The replacement of windows not only gives a modern look to an older house, but the upgrade also improves the indoor environment. Each category of windows have multiple options and add-ons to choose from, should you like to further customise your windows. 
We recommend you choose pinewood + aluminium, 3-layered triple-glazed glass, and a built-in trickle vent.
See our selection of windows  See our selection of doors
Are you the DIY type like Kim or do you seek inspiration for a future project? No matter who you are, you can find inspiration for your home and guides on how to install your own doors and windows. Our blog shares a lot of knowledge about which windows to choose, what the different terms mean, customers' experiences, and general inspiration for your home.