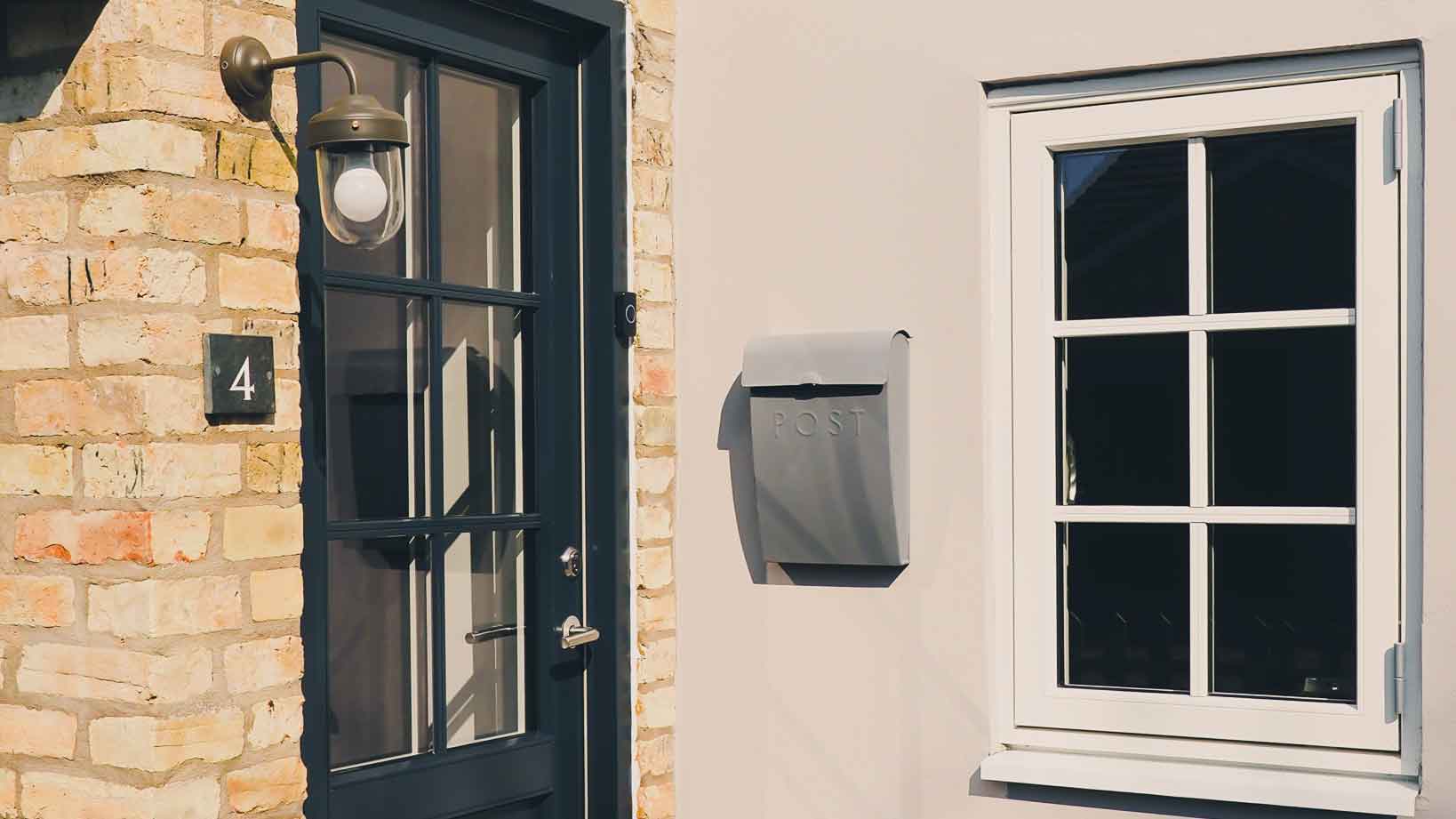 New Front Door Cost: How to Choose the Best Affordable Front Doors
Table of content
About to embark on a life-changing home renovation project? Don't forget to put your front door on your priority list. It's the first thing that your visitors lay their eyes on, so it determines their first impression of your home. Your front door also plays a critical role in shaping the look and feel of the exterior of your house. Getting your front door right makes your property look impeccable from the outside. It also lights up your mood every time you return home!
Since front doors are so important, choosing a front door with exceptional quality is crucial. However, well-made front doors often come with a hefty price tag, and the reality is that not everyone has an unlimited budget.
We understand your challenge of striking a balance between price and quality. That's why we're here to give you some insights into your new front door cost. Read on for some useful tips on finding the best quality at the lowest new front door cost!
The average cost of new front doors
The cost of new front doors varies with material, style and size. It can also differ depending on the overall package you're getting.
For instance, timber doors are generally more expensive than uPVC doors. A slab door without any door furniture or accessories is significantly cheaper than a full door set. If you want to customise your new front door, make sure you've got a large budget because customisation will increase your new front door cost.
If the door you order has installation service included, your new front door cost will inevitably be higher too. It costs approximately £50 to £150 to get a door fitted, and you may have to pay more if your property is in London.
Anyhow, a custom-made wooden door will generally cost you something between £1,500 to £4,500.
Reducing your new front door cost
You may already feel hesitant about whether you should splurge on a new front door. But worry not – just because your budget is limited doesn't mean you have to live with that grimy old door of yours. There're always ways to get yourself a brand new door without breaking your wallet.
Do you really need a new front door?
If your existing front door complements the interior design style you're adopting but it's just looking a bit faded, it may be a good idea to keep it. Give it a fresh coat of paint, and it may just instantly come alive. However, if the door is already misshapen, getting a replacement is perhaps the only way to go.
Choose a supplier that delivers value for money
Here at Klar, we're committed to offering you the highest quality at the best price possible. Ordering from Klar means you'll be making the most of your new front door cost. Our prices include the basic door as well as accessories such as the threshold, door handle, PAS24 door lock and cylinder lock.
Although you'll be getting a full door set, your new front door cost will remain affordable. Check out our prices using the designer in our online ordering system, and you'll find out that many of our wooden front doors are under £1,000, which is notably cheaper than the average price of a custom-made wooden front door in the UK.
Rather than sacrificing quality for a low new front door cost, we've successfully achieved the best of both worlds through an optimised production process. Our factory is in Estonia, where we have easy access to many pine forests. Since we have our raw materials at our fingertips, we can keep our production economical, hence minimising your new front door cost.
Also, we cannot forget about our powerful but easy-to-use online ordering system. Allowing you to send your orders directly to our factory, we've got rid of any middleman who may increase your new front door cost.
Do it yourself!
This may sound pretty obvious, but have you thought about installing your new front door yourself? It's a great way to cut your new front door cost, and the sense of achievement you'll be getting is irreplaceable. All you need to install your new front door is our comprehensive guide to window and door installation.
Check out our installation guide
Installing your own new front door can also save you plenty of time, which is practically another form of money! Ordering your new front door using our online ordering system and having it sent straight to your doorstep saves you from the hassle of a traditional buying process. It usually takes 6 weeks for us to deliver your new front door to your door!
Are you excited to give your entrance a brand new look with a reasonable investment? At Klar, you can get your hands on a stunning Scandinavian front door at an affordable price. Check out our range of superb wooden doors today.