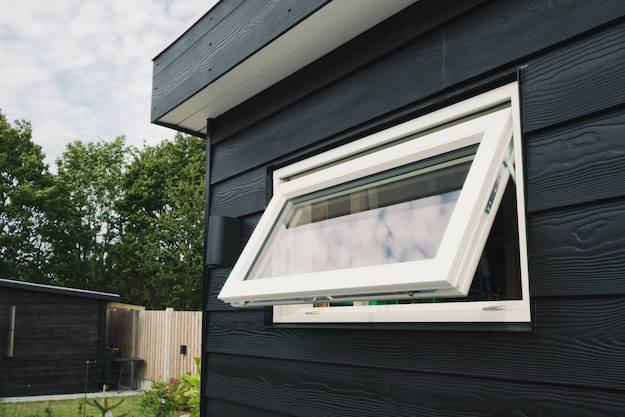 What do New Windows Cost These Days?
Table of content
We're guessing you've come across our post about the cost of new windows, while you are knee-deep in researching a building project that includes a number of new windows. And good for you for doing your homework! 
The first step in minimising costs associated with any project is to research and review the options available, so that you can compare costs and understand exactly what you will be getting for your hard-earned money. Jumping into the first choice you encounter and making a quick decision to move forward without fully investigating alternatives is almost always a sure way to spend more than necessary.
Taking charge of the process yourself is a key factor in keeping new window costs down. And contrary to what many industry professionals would like you to think, there is much that you can determine – and even do – on your own. Let's start by looking at some of the deciding variables as they relate to the price of new windows.
Factors that Influence New Window Costs
As you know, windows come in all shapes and sizes, and are a critical part of the aesthetic look of your home. They also play a big role in the comfort and security you feel in your home. Turning the dial up or down on some of the following window attributes will affect not only these elements of your home experience but also the final costs. 
Window size

Frame materials

Level of glazing

Number of windows

Measuring fees

Installation fees
Let's go through each one in more detail …
Window Style and Size
The style of window you decide to go with will significantly impact the price. It may not come as a huge surprise that the more ornate the window design, the higher the new window cost. So choosing a Georgian or cottage window style with several disparate panes and greater frame detailing will be more expensive than simpler casement or fixed windows. 
Common sense will also tell you that the larger the window size, the more it will cost to produce, no matter which supplier you select.
Frame Materials
The materials used in window frames also vary in durability and, therefore, also in price. A wooden frame without a protective aluminium covering will be cheaper at first glance, but you may end up spending more in the long run due to increased maintenance requirements. An aluminium-clad window frame has an expected lifespan of 7-10 years longer than timber alone, on average.
| Klar Window Types | Average Cost/Window Pinewood Frame | Average Additional Cost/Window* Pinewood + Aluminum Frame |
| --- | --- | --- |
| Top Guided | 172 to 493 GBP | + 43 to 80 GBP |
| Casement | 125 to 544 GBP | + 51 to 142 GBP |
| Cottage | 153 to 1028 GBP | + 37 to 77 GBP |
| Fixed | 66 to 302 GBP | + 29 to 23 GBP |
| Combination | 168 to 464 GBP | + 21 to 24 GBP |
| Georgian | 332 to 1452 GBP | + 70 to 280 GBP |
| Opening Floor to Ceiling | 273 to 312 GBP | + 29 to 50 GBP |
| Fixed Floor to Ceiling | 154 to 325 GBP | + 57 to 48 GBP |
*For standard window category dimensions and double glazing, at time of writing. Prices vary and are examples
Level of Glazing
Window glazing is much discussed in the business, and multiple advancements have been made since the early days of single-paned glass. Double glazing is the industry standard nowadays, providing much-desired insulation and energy efficiency. Triple glazing is another notch up in quality, which, once again, can influence costs to you both now and in the future. The added expense of this feature can bump up your new window costs by 10-20%, but you will typically gain 20-30% in energy efficiency. Klar offers both options.
Number of Windows and Associated Fees
Obviously, the more new windows you need, the more you will have to pay. This will also be extrapolated out into measuring and installation costs.  
It's very easy to measure for new windows yourself, so you don't have to pay a carpenter to come out and do it for you. All you need is a ruler. Learn how to do it in under 2 minutes in our video guide, which you can find here.
With 3 hours being the average time it takes to install a window, you can quickly compute the total number of labour hours you will have to pay for in professional installation fees. One way to save money on new window costs is to consider doing the installation yourself, particularly if you are handy at home improvement projects. You can download our easy window installation guide here.
A DIY Approach to New Windows
In fact, most aspects of a new window project are best handled by the expert on your home: you. You know the ins and outs of your home better than anyone … the way the light falls throughout the day and across the changing seasons, the quirky, slightly askew framing in certain rooms, the particular drafts that blow through only some rooms of the house. 
That's why taking charge of the window variables mentioned above will net you the best possible project price. When designing a new home or an addition to your existing home, you will benefit from balancing costs with the unique needs of your space in terms of window materials, number and size. 
By selecting all of these options yourself and even measuring for and installing the final product, you have eliminated the added costs of go-betweens. All you need is a window supplier and a way to get in touch.
Give it a Go with Klar
That's exactly why Klar was established. We are an online platform that strives to help you complete your new window project in the simplest, most cost-effective way while still ensuring top-notch quality. 
With the same ease involved in shopping online for other products, simply select the window style required, carefully measure using our guide, and choose the type of frame and level of glazing desired. Add the number of windows you need to your basket, and our site will instantly generate a price. You can easily make adjustments to your order and see the change in new window costs on the spot. 
Once you have finalised your purchase, your order goes directly to our factory where our window craftsmen will begin producing your windows within 48 hours. There are no extra hidden costs to be found in measuring services, quote providers, and order processing agents. Just direct from you to the factory and back home to you again.
FAQs
You might still have some unanswered questions about new window costs, some of which you can find addressed in our 'Frequently Asked Questions' section below:
How much does it cost to replace all of your windows?
The total cost for a full scale window replacement will depend on several variables, such as window style, size, frame materials, glazing, total number of windows and any installation fees. At Klar we make it easy to get a quick cost overview by allowing you to create an online order customised to your exact specifications with an immediate price tag attached.
How much does it cost for a new window?
At time of writing, Klar's most affordable double glazed window starts at 46.01 GBP, while our opening floor-to-ceiling windows start at 205.26 GBP. Final pricing is relative to specific window dimensions and materials. Buying your window from an online shop like Klar allows you to save up to 45% compared to traditional glazing industry standards. 
Is it cheaper to replace all windows at once?
With many traditional window suppliers, it can be more cost effective to replace all windows at once, since you are also paying for the time it takes for someone to come out to your home and measure, provide a quote, deliver and install the finished product. At Klar, however, you can feel free to replace windows as you see fit – one at a time, in groups, or all at once – without any impact on price. This is because we take out the go-between and give you control over measuring, getting your own quote, and even installation. 
How much are windows for a 2000 sq. ft. home?
A typical 2000 sq. ft. home will have approximately 20 windows. If the average cost of a new window with Klar is 125 GBP, then a rough price estimate for a home this size would be 2500 GBP, since there are no additional measuring or installation costs. Choosing a different supplier that incorporates these extra fees into their pricing model could result in a higher average new window price, and therefore, a higher total cost for your home.