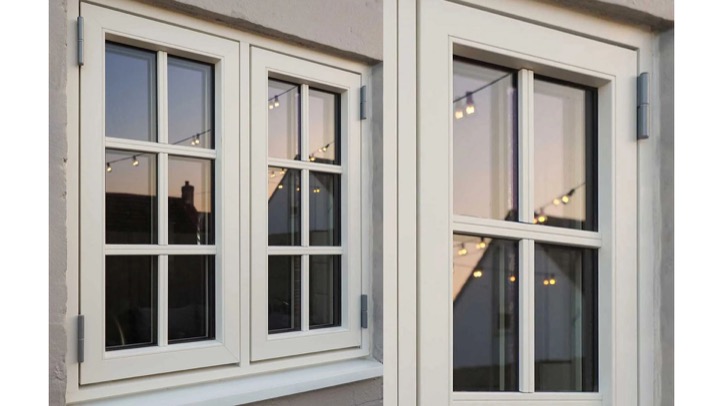 2023 Guidance on What Windows to Buy
Table of content
When it comes to purchasing windows for your home, whether replacing ones that have worn out or finding the right windows for a new building, there are many important elements to consider and various manufacturers out there to choose from. 
Let's take a closer look at some details you'll want to consider to arrive at the perfect solution for your unique needs.
Window Categories
Your space will likely dictate in which window category you should be shopping, as well as the number of desired sashes, panes and how many should open. Here are some common window styles along with their primary uses: 
| Type | Description |
| --- | --- |
| Top Guided | Protect against weather w/single handle opening at bottom |
| Casement | Provide a minimalist look with a flush design |
| Cottage | Provide more traditional elegance and country charm |
| Fixed | Economical option designed to flood home with maximum natural light |
| Combination | Flexible solution featuring a mix of fixed and top- or side-guided |
| Georgian | Classic heritage style for period buildings |
| Opening or Fixed Floor to Ceiling | Provide a seamless transition between indoors and outdoors, with flexibility for ventilation (especially for use in conservatories) |
Window Frame Material
Once you have determined the appropriate window style for your project, you'll need to understand window framing materials to help you determine what windows to buy.
Wood-framed windows are a classic choice that has been around for centuries but tend to require additional maintenance over the long run. If you go this route, it is important to seek out windows that use slow-growing timber with a high proportion of heartwood that, ideally, is FSC certified.
You'll also want to ensure that any painted wood windows you buy are coated with high-quality waterproof paints. In the case of harsh, corrosive weather conditions, include the AkzoNobel 3 component like Klar does.
Aluminium-clad wood is another highly recommended option for window frame material, as you benefit from solid, durable wood and weather-resistant, low-maintenance aluminium. Again, you should look for slow-growing wood to ensure density and powder-coated aluminium for a sleek finish. 
Window Glass Options
Many advancements have been made in window glass technology, and there are several options to consider here that will have a marked effect on your home experience as well as the final project cost. Depending on the location of the windows, you may want to upgrade standard clear glass for one of the following options when finalising what windows to buy.
| Glass type | Use cases |
| --- | --- |
| Clear Glass | Most common; serves most purposes. |
| Acoustic Glass | Offers reduction in sound entering home where high noise levels are an issue. |
| Sun Protective Glass | For hotter climates where more than 60% of the sun's heat can be blocked out. |
| Kura | Ornamental raw glass with vertical lines and a rough surface for privacy. |
| Ornament | Most common raw glass with a rough surface, also used for privacy. |
| Satinovo | Modern raw glass with a silky surface, also inhibits a clear view. |
| Hardened Glass | Safety glass offering 4 times the strength of standard. |
These days no one should be purchasing windows that aren't at least double-glazed, meaning equipped with two panes. This construction with an air cavity between translates directly to improved insulation and energy efficiency in your home. 
Many manufacturers now also offer triple-glazing, which increases the thermal insulation capabilities of a window by adding another pane of glass and an additional air cavity sandwiched between them. This type is advisable if savings on your heating bills is a top priority.
5-Star Window Suppliers
When evaluating what windows to buy for your home improvement project, choosing the right supplier can be just as important as selecting the correct window style, frame and glass. 
If possible, look for a window company that has been in the business for several years and has many satisfied customers in the books. These suppliers often have a helpful customer service support team available and offer multi-year product warranties.
Ideally, your chosen supplier will feature a transparent pricing structure, with no hidden fees, and allow you the flexibility to tailor-make your window order. Having a proprietary factory linked to the business ensures that quality control is tightly managed and delivery times are minimised.
An added bonus – that really should be more of a regular feature in the industry – is when a supplier adheres to climate-conscious operations. For example, you can seek out a window supplier like Klar, which uses FSC-certified wood in framing and plants trees to replace those used in production.
In fact, Klar embodies all of the above characteristics of a stellar window supplier, having operated its webshop since 2015, serving over 50.000 customers to date. Our user-friendly online window ordering platform allows you to easily create your own custom order with clear pricing and customer support every step of the way. Check out our post about what new windows cost to get an overview of what we offer. 
FAQs
Should I buy windows in 2023?
That all depends. 2023 could be the year for making this significant home improvement, and with easy online options like Klar, there are ways to keep costs down no matter what your yearly budget is. Some things to think about are whether your window needs have changed with regards to home aesthetics, maintenance demands, safety concerns, noise levels and potential energy savings.
Are replacement windows worth the investment?
In most cases, it will be well worth replacing windows in a house, as many parts of the home experience will be improved. From enhanced insulation and soundproofing to greater safety and security, to less upkeep and an updated look, window replacement can be one of the best investments you make in your home. 
Does replacing windows increase home value?
If your home is currently filled with ageing, single-paned windows, then the money you spend on this type of home improvement will almost certainly be gained back when resold. Home buyers in the UK list double-glazing and central heating as two of the most important factors when considering a potential purchase, so ensuring that your home is well-equipped will most likely increase your property value.  
What is the best quality window manufacturer?
The best quality window manufacturer is one that offers the customer the ability to custom make an order to their exact specifications in as easy and convenient a way possible while still delivering a high-quality window product on time and backed by comprehensive customer support and warranty.