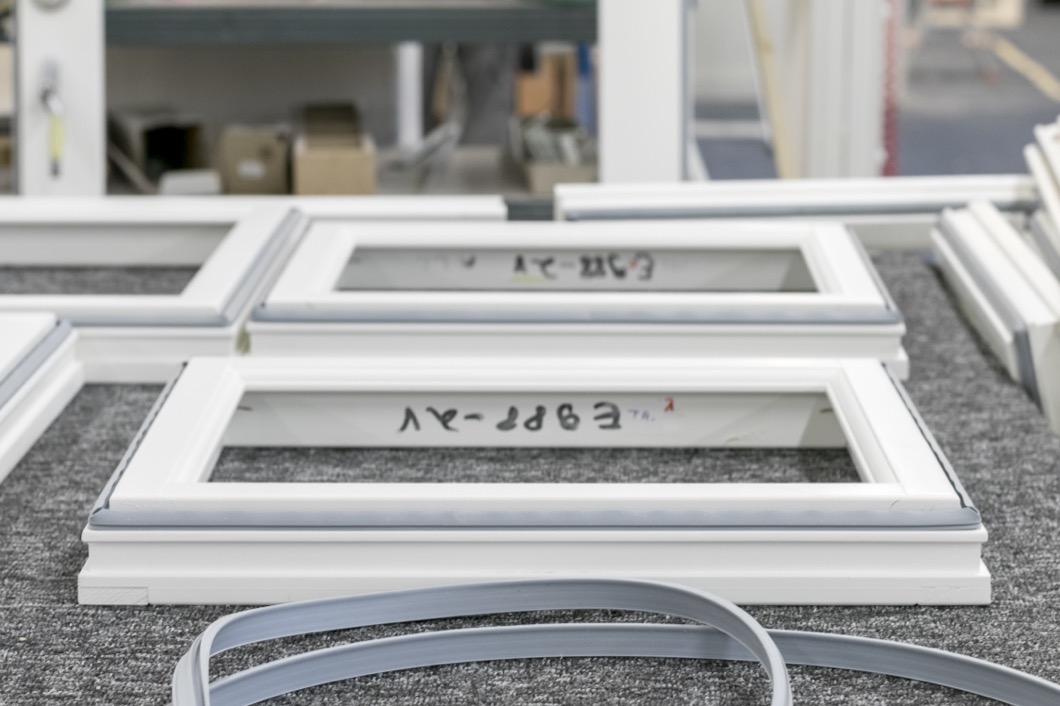 Choosing your Window Frame Colour
Table of content
At Klar, we know how important it is to have just the right set of windows for your home – that means that they are high functioning as well as aesthetically pleasing. As a family-focused company, we understand the value of having draught-free, well-insulating windows for your home that keep the little ones comfy on cool nights, offer crystal-clear views from your kitchen, and have an attractive look that makes the place you live your very own "home sweet home."
Once you have decided upon the type of windows that you want to purchase, you can go on to the next step of selecting exactly how you want those windows to look. Window frame colour, dimensions, glazing, materials, latch colour – the list goes on and on. 
If you're interested in painting wooden windows to change your existing window frame colour, read more about it in our article here.
Or maybe you're doing a big renovation project, so read about how to paint your front door here.
Klar's super-duper user-friendly interface
With so many different options, the decisions can seem a bit overwhelming. We are not just talking about window frame colour, we also mean things like glazing bars, frame grooves and trickle vent. Luckily, at Klar we prioritise efficiency, convenience and helping you make your choices as easy as can be, so we have laid out a crystal-clear, super simple way for you to see all your choices at a glance. 
With clear images and short descriptions, you can easily see how the windows look and get to know about their main features. Pick and choose as you like, so you get exactly the kind of windows that are right for your home. 
Design your own windows
Once you have decided upon a main type, such as cottage windows, casement windows, or fixed windows, and then the number of sashes and panels, you can go on to the next step of designing your window with the following specifications:
Dimensions

Glazing

Material

Colour

Hinges

Latch type

Latch colour

Glass

Profile

Frame Grooves

Trickle Vent

Packer
Not totally sure what a trickle vent is? Or a packer? No problem – our easy-to-use interface gives a short and sweet description, complete with images. No need to pick up on window lingo – just pick out the windows you like and we've got the rest covered.
Choosing the Right Window Frame Colour
Whether you're going for a bold contrasting look, or a more subdued aesthetic, it basically comes down to what you like the best. Black or grey window frame colours can make a seamless blend from the pane to the frame, creating a smooth, flat look. White frames tend to highlight the window, making a bold, contrasted appearance. 
The colour and material of the house also has an impact on how the window frame colour looks on that particular structure. Some neighbourhoods have houses with coordinated or matching colours. 
In general, black and white are classic colours that can complement just about any look, and anthracite grey is an all-time favourite since it harmonises well with most building materials. At Klar, you can choose between these three essential colours for the frame and sash on both the inside and outside. 
Get to Know Your Paint…
Note that the following information does not apply to our tilt & turn windows and doors. These are made in an equally high-fidelity process, but the materials are slightly different.
As a family-oriented company, you can expect that Klar's window frame colours are made with non-toxic, child-friendly paint. We use the high-quality Akzonobel ZW Rubbol WF paint that is free from any harmful chemicals. 
…and Your Paint Technology
The smooth, even look of Klar window frame colours are very much thanks to the exclusive paint technology used in painting them. Believe it or not, it is the masterful work of the Finiture Saonara Robot. We might say so ourselves, that the quality work of our painting robot is without comparison – and one of the many reasons to choose Klar. 
Window Frame Materials
When it comes to window frame colour, it makes a difference what material the windows are made from. At Klar, we offer two options: pinewood and pinewood and aluminium. Our pinewood is slow-grown, knot-free timber made from Estonian heartwood. It is FSC-certified, and aligned with Klar's vision of being quality-conscious and climate-friendly.  
If you are looking for an upgrade to our classic pinewood, you might want to opt for aluclad since it requires minimal maintenance. The aluminium protects the wood on the outside so there's no need to maintain the paint, while keeping the natural look of the wood on the interior. The aluclad is coated with a durable powder paint coating that makes its finish able to last until the windows are replaced. 
FAQ
What kind of wood treatment does Klar use for its window frames?
We use Akzonobel Winflex, in the same series as our Akzonobel ZW Rubbol WF paint. It is child-friendly and without harmful chemicals.
What other specifications should I consider in regard to matching window frame colour?
Hinges and latches have an effect on the overall appearance of your windows. You can specify what kind of hinges you prefer, as well as latch type and colour.
What window frame colours are available at Klar?
Klar offers three classic window frame colours: White, Anthracite Grey and Black.