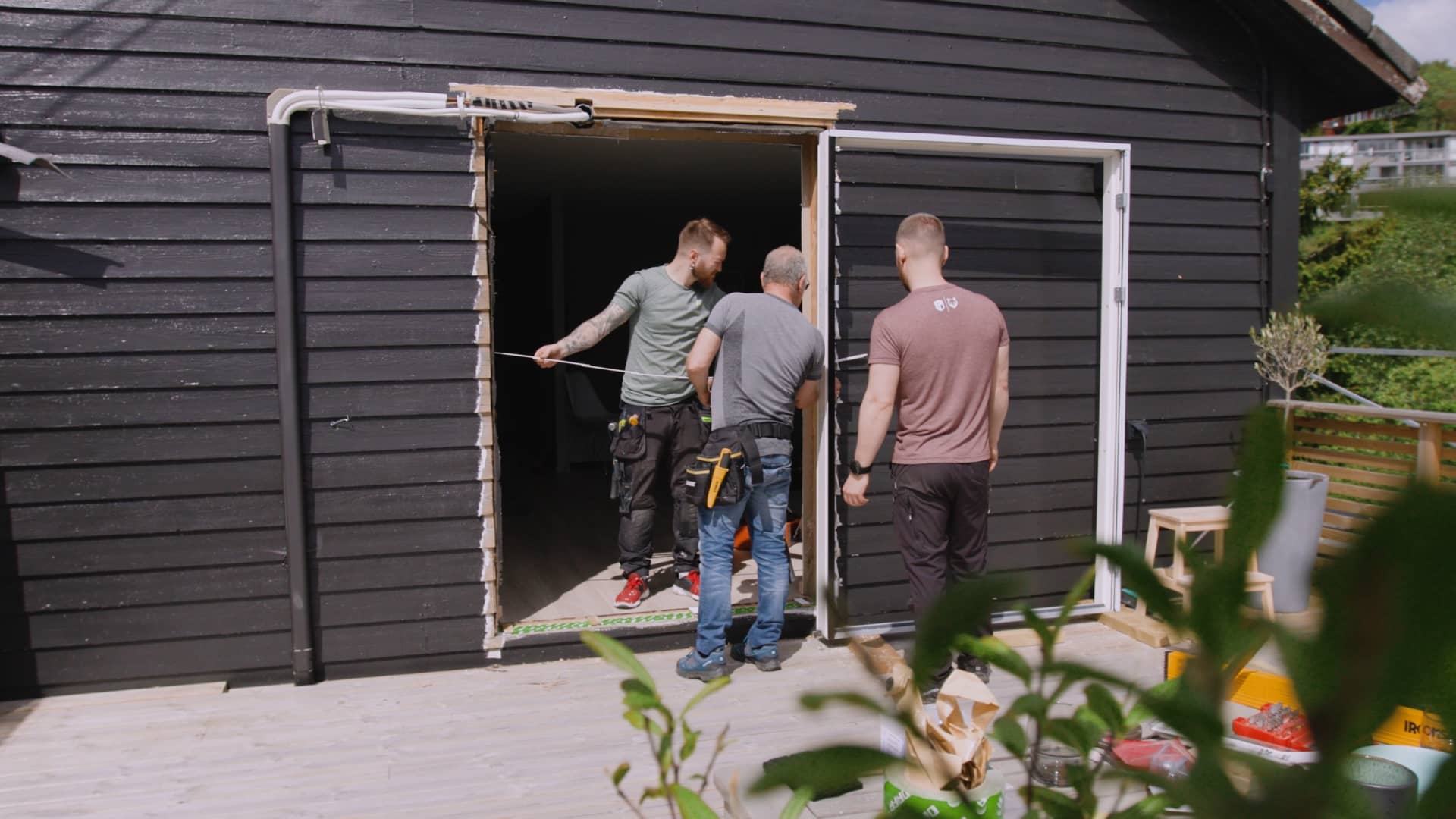 Your comprehensive guide to window and door installation
Want to read up on Measuring first?
Looking to breathe new life into your old house by giving it a makeover? You've come to the right place if you're one of those ambitious homeowners ready to embark on a mega DIY home improvement project. Windows and doors are what connect your home to the outside world, so you want to get your door installation and window installation right the first time.
Window installation and door installation are not rocket science, but you need to know what you are doing and be careful with every single step. If you get your door installation and window installation spot-on, you'll be looking at the results with satisfaction for decades to come. Our window and door installation guide is tailored to ensure that your new windows and doors will last a lifetime and continue to function flawlessly. 
DIY home renovations are incredibly satisfying, and we want to make sure you enjoy every bit of your window and door installation process. This is precisely why we've put together a comprehensive installation guide to help you replace your doors and windows. Why not download a copy onto your tablet so that you can have it by your side when you kickstart your project?
Download our comprehensive guide
Spot-on window installation - every time!
Just because you haven't been in charge of any home improvement projects before doesn't mean you can't execute one perfectly. Our complete guide to window installation and door installation is here to make any DIY project manageable even for beginners. Read our guide thoroughly, and we guarantee you'll be filled with confidence!
You want your new windows and doors to be both functional and aesthetically appealing, so it isn't a good idea to rush through the door installation and window installation process. The last thing you want is to discover problems with your new doors and windows not long after the installation and end up spending a fortune to rectify them. In a worst-case scenario, your warranty and household insurance may become invalid because of the incorrect window and door installation!
Therefore, we recommend setting aside a couple of hours to study the door and window installation process to make sure you understand each step before getting started.
Ensure proper insulation during door and window installation
Getting your new windows and doors properly sealed is a crucial step of your door installation and window installation process. Only with proper insulation can your double glazed windows effectively perform their function of preventing heat loss. In our door and window installation guide, we've included a section dedicated to the window and door insulation so remember to check it out!
Worrying about the potential problems you may be running into during your door and window installation? Fear not - our customer service team is always here to answer any questions you have.
Our unique online ordering system
Here at Klar, we're ready to offer you a transparent and straightforward shopping experience. We're happy to guide you through every step of your buying journey, from taking measurements to installation.
When you order from Klar:
✓ Measure your windows

✓ Customise the windows of your choice 

✓ Add your favourite windows to your basket to get a final summary of your purchase

✓ Complete your order and see your estimated delivery time 
✓ Install your windows with the help of our comprehensive guide
Download our installation guide
What can we help you with?
Always here for you
Buying new windows and doors can seem complex, we're here to make it easy. If you have any questions – then please ask us!