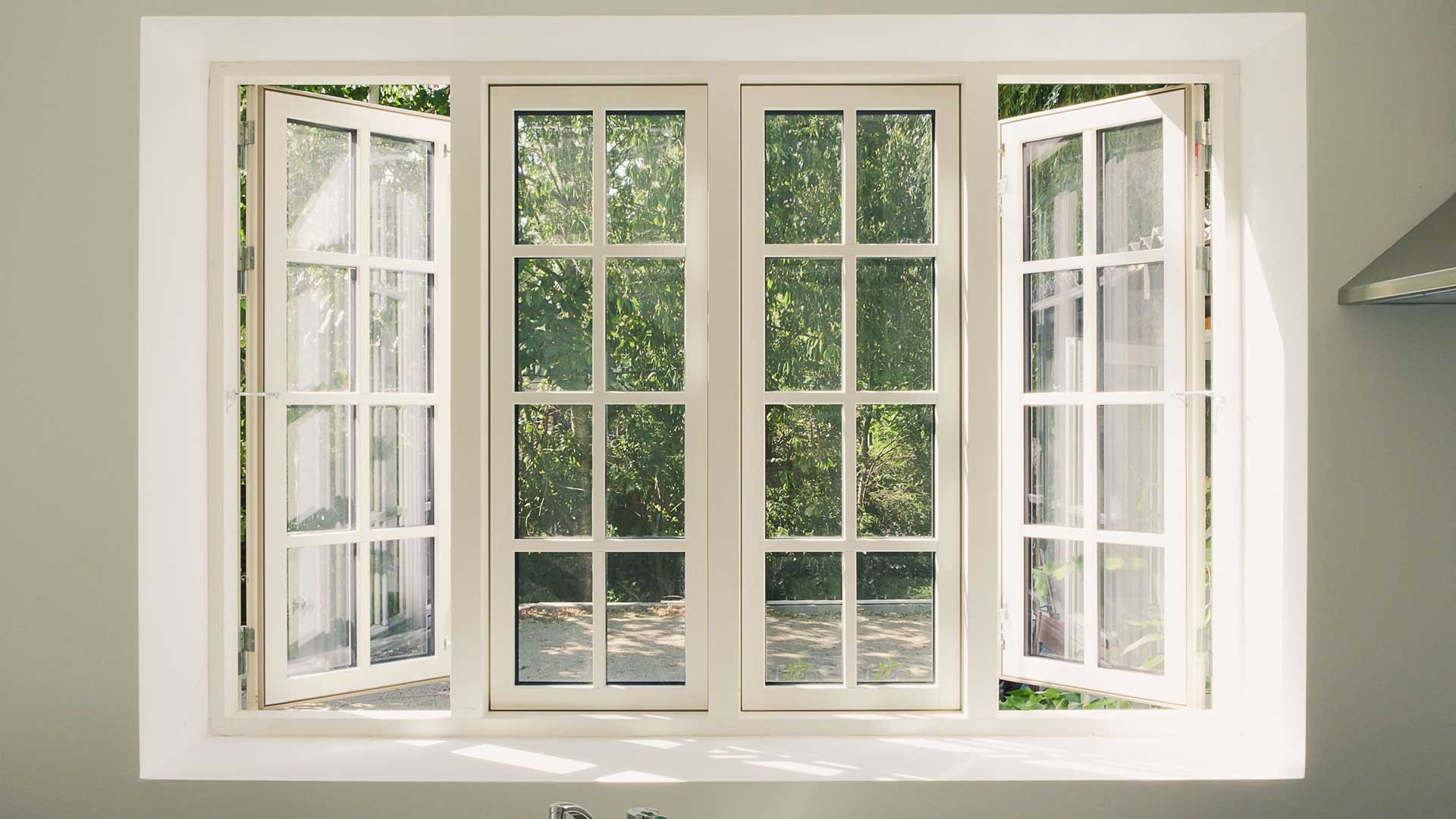 Frequently asked questions
Here you will find answers to frequently asked questions. Find the answer to your question below. We've divided the most asked questions into different categories: Ordering, Payment, Delivery, Measurement and Installation, and Complaints.
PAS24
Does our windows have PAS24 certification?
We do not have PAS24 certification on our products. However, are you certain that you need it? A lot of our customers ask for PAS24 certification, but it is not strictly needed in all cases. If your project is a refurbishment, not a new build or a conversion, then you might not need PAS24. You can read up on the UK building regulations here.
Ordering
How much does my order cost?
To find out how much your order will cost, select the products you want. Here you can fill in measurements, choose accessories, material and the type of glass you want - directly on the website. You can see the price right next to the product. If you want more items, we recommend that you add all the items with the correct dimensions and desired features to the shopping cart, where you can see the price of the entire order including discounts.
Can I choose other colours than those available on the website?
Unfortunately, we do not have the possibility to offer other colours than those available on the website.
Do you offer other measurements than the options on the website?
As all our products are manufactured in special sizes, we have had to make certain restrictions to ensure prompt deliveries. Therefore, unfortunately, it is not possible to order in sizes other than those you find on the website.
Can I get handles on the outside of the patio doors?
No, unfortunately not. Our patio doors only have handles on the inside. However, we recommend that you take a look at our front doors, where you can get handles and locks both on the inside and outside.
Do you offer a warranty on your windows and doors?
Yes, we offer a 12-year warranty for aluminium-clad products and a 7-year warranty for wood products on defective goods, provided that the elements are installed according to our installation guidelines and the installation and weather seals have been done correctly.
I wrote the wrong measurement when I ordered. Can I change this now?
Unfortunately, we are unable to amend your order. However, we can cancel your first order and then make a new one. Cancellation of a reservation can be made free of charge up to 24 hours after the reservation. After 24 hours, the cancellation fee is 50% of the total reservation amount. If the cancellation is made after 7 days, the full amount of the order will be paid by the customer.
To cancel the order, please contact customer service in writing at support@klarhome.co.uk with your order number. The cancellation must then be confirmed in writing by Klar to be valid.
I have not received my order confirmation. What do I do?
Did you remember to check the junk mail or spam folders in your email inbox? Have you checked that the email you entered when ordering is typed correctly? If you have entered an incorrect email or have not received the order confirmation in your email inbox, please call or email us. We will help you on your way.
Do you have any products in stock that I can purchase and pick up immediately?
No, unfortunately not. All our products are made to order according to your measurements and wishes, so there are no products in stock.
Where are the products produced?
Our windows and doors are produced in our own factory in Tartu, Estonia.
Do you produce triangular or curved windows/doors?
We only produce square windows and doors. You can see the full range windows and doors here on the website.
Payment
How do I pay?
We offer different payment options according to your needs. You can pay immediately with credit card, debit card or PayPal. Read more about payment here and about financing here.
I have problems with my payment. What do I do?
If you are experiencing problems completing your payment, please contact customer support, who will help you on your way.
Delivery
When will my order be delivered?
When you order, you will be given an estimated delivery week. The final delivery date will be given to you on the day the order is packed and ready for distribution from Estonia. You will receive an email with the delivery date 2-4 days before the scheduled delivery.
Important to note, we always aim to deliver in the expected delivery week. However, it is not possible for us to inform about the exact delivery date latest on the Tuesday of the expected delivery week.
Delivery is considered to be at an acceptable time if delivery takes place within four weeks of the estimated delivery date. We, therefore, recommend that you do not book a tradesman or fitter until you know more precisely when your order will arrive.
How is my order delivered?
Your order will be dispatched by 'standard delivery', where conditions such as firm ground, space for driving and bridge-fast island must be met. If your delivery address does not meet these conditions, you can choose an alternative delivery. Please contact customer service if this is the case.
Can I get my order earlier than the website says?
No, unfortunately, the expected delivery week on the website applies. Should anything change, we will contact you as soon as possible.
Measurement and installation
Do you offer measuring and/or installation of windows and doors?
Klar does not offer measuring or installation. However, we have prepared some guides for you that we hope you will find useful. See our measurement guide here or the quick installation kit here.
Where do I place the grout on wood/aluminium products when installing?
When grouting wood/aluminium products, you should ALWAYS place the grout on the wooden part of the window/door and not the aluminium profile. This way, your product will keep its optimal ventilation and prevent moisture formation between the wood and the aluminium. 
Reclamations
What do I do if there is something wrong with the products I have received?
We always try to deliver products as expected, but unfortunately, mistakes can still happen. Don't worry, we will do our best to fix it! Our top priority is your satisfaction. If you experience transport damage, a product defect or a condition that does not meet your expectations, please inform us so that we can solve the problem as soon as possible.
Visible transport damage must be reported within 24 hours and invisible transport damage must be reported within 7 days. Please contact customer service here.
General questions
Why do my new windows have fog on them? 
Actually, it's a sign of good insulation, as long as the fog is on the outside of the window. Fog on the outside of your window is very normal towards wintertime when there is a big difference between night and day temperatures, which is why the fog appears in the morning hours.