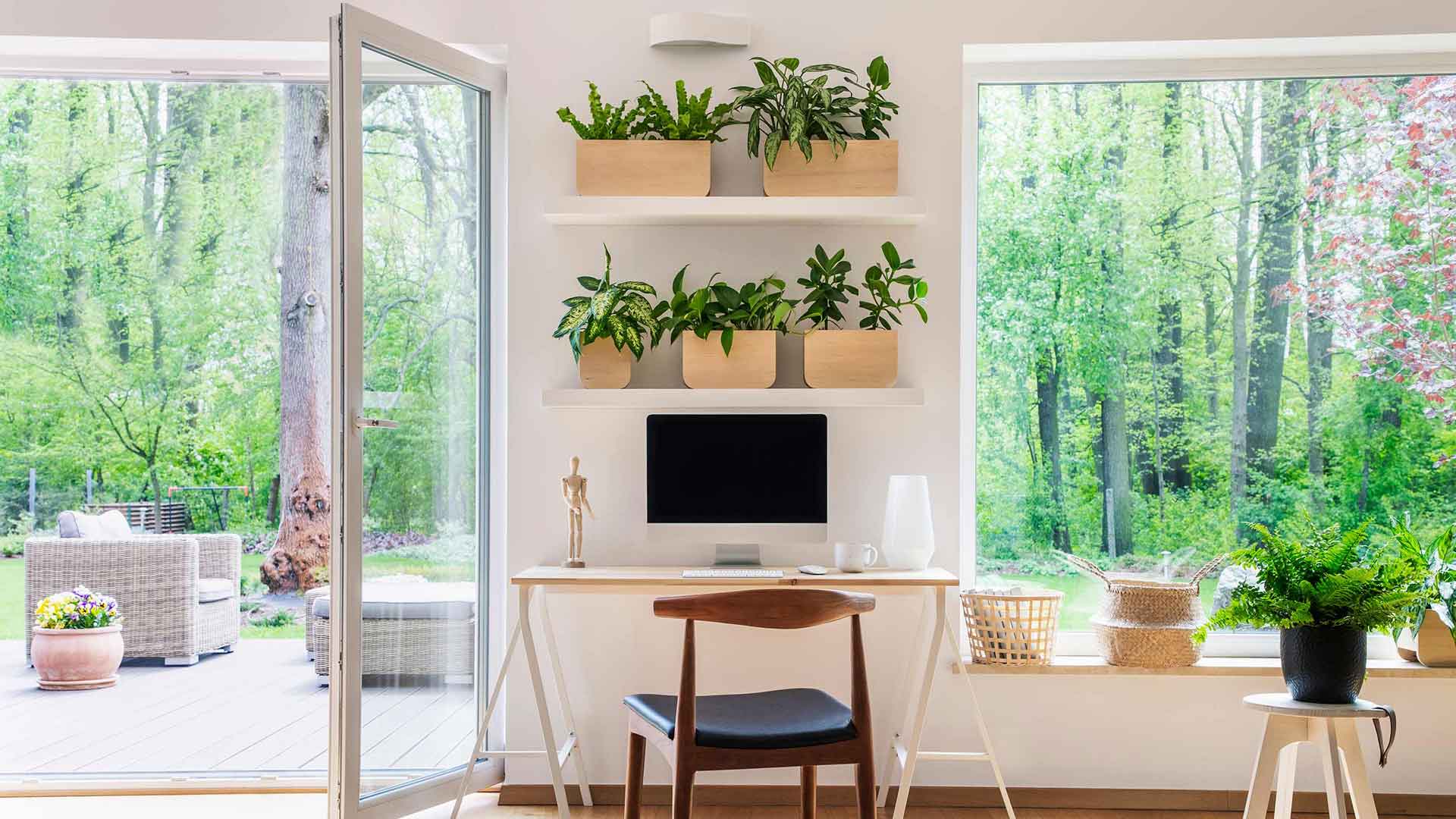 Scandinavian windows
Table of content
The chilly climate of Northern Europe calls for high-quality glazing that is beautifully designed, thermally efficient and most importantly, built to last. This emphasis on first-rate performance has enabled Scandinavian products to tick all the boxes as one of the finest glazing solutions on the market.
Klars exceptional range of Scandinavian windows is designed to meet all your project aspirations, from thermal and acoustic performance to style, and aesthetics. Here, we take a closer look at the advantages that come with specifying Scandinavian windows for your home.
Quality
Klars windows are designed specifically to cater to the needs of the Danish market. In terms of quality, this means that all our products are exclusively manufactured from parts supplied by Danish Window Verification (DVV) approved suppliers.
The DVV is an industry organisation that sets out quality guidelines for window manufacturers to adhere to. All members are required to conform to a certain set of technical standards, with regards to both product design and production processes. Read more information on the DVV website.
From timber, glass and aluminium through to ironmongery and accessories like hinges, handles and seals, all construction components conform to the standards laid out by the DVV. Even our paint is sourced from DVV-approved suppliers.
Manufacturing our windows and doors from components that adhere to this strict set of guidelines ensures a high level of quality in the finished product, and ultimately, a solution homeowners can rely on.
Style
Typically, the design of Danish windows differs from standard UK window design in that the frame profile is slightly deeper. This means that more wood is used in the construction of the product, resulting in better thermal performance and strength thanks to timber's innate insulating qualities.
Klars timber frame windows feature a 115mm profile and our Alu-clad products (with a timber core and aluminium outer face) feature a 128mm profile. This compares to a typical depth of between 80mm and 90mm for UK-based manufacturers.
Most customers in the UK would typically regard a 92mm profile as a slim solution – though there are slimmer designs out there. This profile depth is certainly slenderer than many German products and traditional uPVC designs.
 Scandinavian Windows  Scandinavian Doors
Thermal & acoustic performance
The UK's unpredictable weather means that high-performance windows and doors are required to keep the worst of the dampness and cold out, as well as preventing precious warmth from leaking out of the building fabric. Scandinavia's northern climate delivers even lower temperatures than we get in the UK, as well as more wind and rain.
Designed to provide an effective barrier against inclement Scandinavian weather, a triple-glazed Alu clad window is one of the best solutions available. It allows you to strike the balance between a light-filled home with views of the outdoors, and one that will stay warm and cosy throughout the chilliest of winters.
In addition to impressively low U-values (a measure of thermal performance, where lower numbers are better), the low-maintenance outer-face of an Alu clad window means you will get great performance for years to come with minimal upkeep.
The solid timber core of Klars Alu clad windows means they score high in terms of acoustic performance, too. This is great news if you're keen to keep incoming outside noise at a minimum, especially if you live in an urban environment or your home is close to a busy road.
Tried and tested design
The design of Danish timber and Alu clad windows have been used successfully across Denmark for the last 30-40 years. Thanks to the high-quality materials each window is manufactured from, as well as the exceptional product design, our glazing solutions are guaranteed to offer a long service life.
With the correct maintenance, a set of Klars timber windows should last for the rest of your lifetime. In terms of upkeep, our timber frame windows may need a fresh coat of paint every now and then – a standard procedure for all fenestration made from wood.
Tactile timber
It is not only the look of wood that plays an important role in establishing the classic Scandinavian aesthetic, but also the feel. Wood is a tactile product that oozes natural character, especially when compared to manmade solutions like uPVC or smooth surfaces like aluminium.
Look around any traditional Scandi-style home and you'll see an abundance of tactile natural textures, as opposed to smooth, synthetically manufactured surfaces. The natural pattern and grain of wood infuses any room with instant character and warmth and helps to create that sought-after Scandi aesthetic.
All Klars timber products are built using slow-growing FSC-certified pine from northern Europe. The high density of slow-growing wood makes the material stronger and more stable, resulting in a high-quality product that lasts for longer. Read more about how we source our wood.
Are Scandinavian windows right for my home?
If you are unsure whether Scandinavian windows are suitable for your home or not, you are more than welcome to give us a call or send an e-mail.