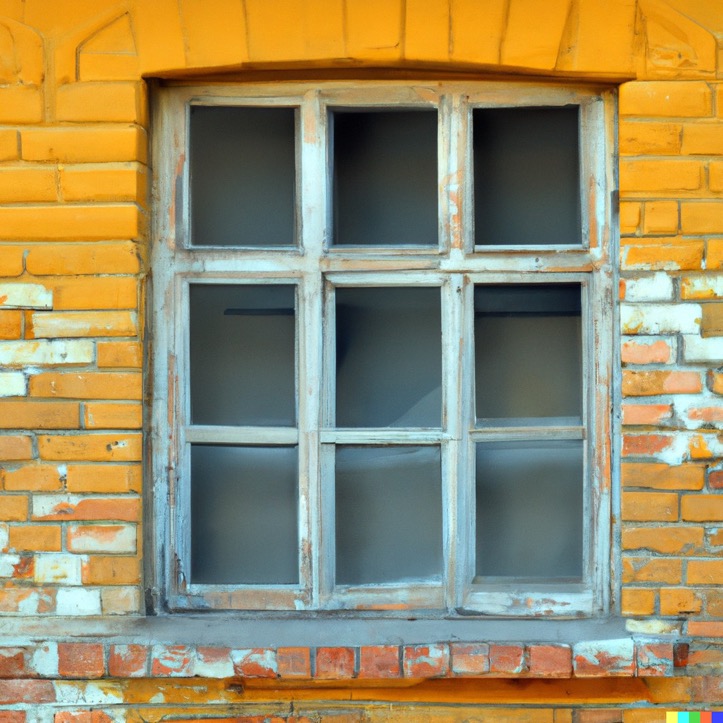 Everything you Need to Know about Painting Wooden Windows
Table of content
If you have either chosen or inherited wooden windows in your home, then at some point, the time will come for them to be painted. While both classically beautiful and effectively insulating against the cold, wooden framed windows do require additional care and maintenance to make them last.
In contrast to other materials, like aluminium, wooden windows take more of a beating from exposure to the elements and need more protection. General guidance when it comes to painting wooden windows calls for a refresh approximately every 6 to 8 years. If you live in a harsh climate with heavy weather, this frequency should be increased. For optimal maintenance, it is a good idea to check once a year of chips and cracks in the paint – once damaged, it can more quickly deteriorate. 
Weather is also a factor in deciding when to paint your wooden windows, as the optimal temperature to do so is above 10 degrees. Try to avoid working in strong sunlight, which can cause the paint to dry too quickly. Plan to complete this project between the springtime of mid-April and the harvest of mid-October:
List of Supplies
As with any DIY home improvement project, you will want to gather the necessary supplies in advance to work as efficiently and effectively as possible. Here is an overview of what we recommend you have on hand:
Sponge or microfibre cloth

Decorator's knife

Medium-grade sandpaper or sanding block and/or wire brush

Wood filler and/or hardener

Flexible silicone

Screwdriver and/or drill

Painter's tape

Paintbrush with pointed tip

Primer, if needed

Paint

Glass scraper
Preparation equals Perfection
As painstaking as it can be, thorough preparation for a paint job yields the most promising results. In fact, more steps are required in the preparatory phase than for the actual painting. Let's not waste any more time getting started:
Wash your windows with water and a sponge – or a jet washer if particularly dirty. Be sure to wipe away all grime from the corners of the frames and let dry completely. 

Use a knife to scrape away any loose bits of paint that have already started bubbling up or cracking.

Use your sanding implement or wire brush to rough up the frame surface for better paint adhesion.

Wipe or brush away all particles and dust with a damp cloth or sponge.

Fill any holes with wood filler, repair any rotten areas with wood hardener, and fill any gaps between the frame and the walls with expanding silicone.

Use your screwdriver or drill to remove any exterior window fittings, like handles.

Apply painter's tape along the glass, as close to the wood frame as possible.
All About the Paint
If there are exposed areas of timber on your wooden frames, an appropriate primer should be applied, and this additional layer will also aid in overall coverage.
The paint you select should ideally be the same type used on the window previously. Most often, this will be an oil-based enamel, which provides a durable, hard finish and reduces the likelihood of sashes sticking to each other. For help choosing colour, read our article on colours of window frames.
You're in the home stretch now:
Use even strokes to apply the primer in a consistent direction, following the grain of the wood.

Allow primer to dry completely, then rough up again with a light sanding, making sure to wipe away any loose dust particles when done.

Apply the first coat of paint by cutting in from the corners and edges, then filling in with long strokes through the middle.

Allow this to dry and repeat with a second coat. If wood grain is still visible thereafter, a third coat may be necessary.

Carefully remove the painter's tape, scrape off any excess paint that has seeped onto the glass surface, and reattach window fittings.
Quality Wooden Windows
Painting your wooden windows is a critical step in ensuring peak performance through the years. If you are considering new wood frame windows for your home, it is important to look for a quality product that will help keep this maintenance burden to a minimum. 
Wood windows made from slow-growing timber are characterised by a greater proportion of heartwood, a very dense portion of the tree that is less porous and thus facilitates improved paint coating. You'll also want to look for knot-free wood so that fewer coats are required to cover up these types of visible imperfections.
Klar exclusively offers wood frame windows that meet both of these specifications, in addition to another option worth considering: wood/aluminium composite. These aluclad (wood with aluminium cladding) windows offer some of the benefits of wood yet save you the hassle of painting wooden windows on a regular basis. It is generally not recommended to paint aluclad windows, as their durable powder paint coating makes their finish able to last until replacement. What's more, painting aluclad windows yourself can be quite a challenge, since the process is similar to how cars are painted. Peruse our buyer's guide to find out what our new windows cost or your options for replacing windows. For more DYI, read about painting your front door.
FAQs
What kind of paint do you use on Klar wood windows?
You can use alkyd (solvent-based) or acrylic (water-based) paint on wood windows, but ideally, you should use the same type of paint that has previously been applied. An oil-based enamel is often the preferred choice, as it provides a durable, hard finish.
Can wood windows be painted?
Yes, of course, wood windows can be painted, although if you chose wood frames, it might have been for the warm, natural look they provide. In this case, an appropriate clear stain may be the way to go, but in any case, wood windows require a protective coating like paint to ensure longevity.
How do you prepare a wooden window for painting?
Proper preparation is the key to successfully painting wooden windows. These steps should include thorough cleaning of the windows, removing existing loose paint chunks, sanding to roughen the surface, filling any gaps or holes, and taping off glass edges for a clean result.
Maybe it's also the right time to consider re-sealing your wooden windows?