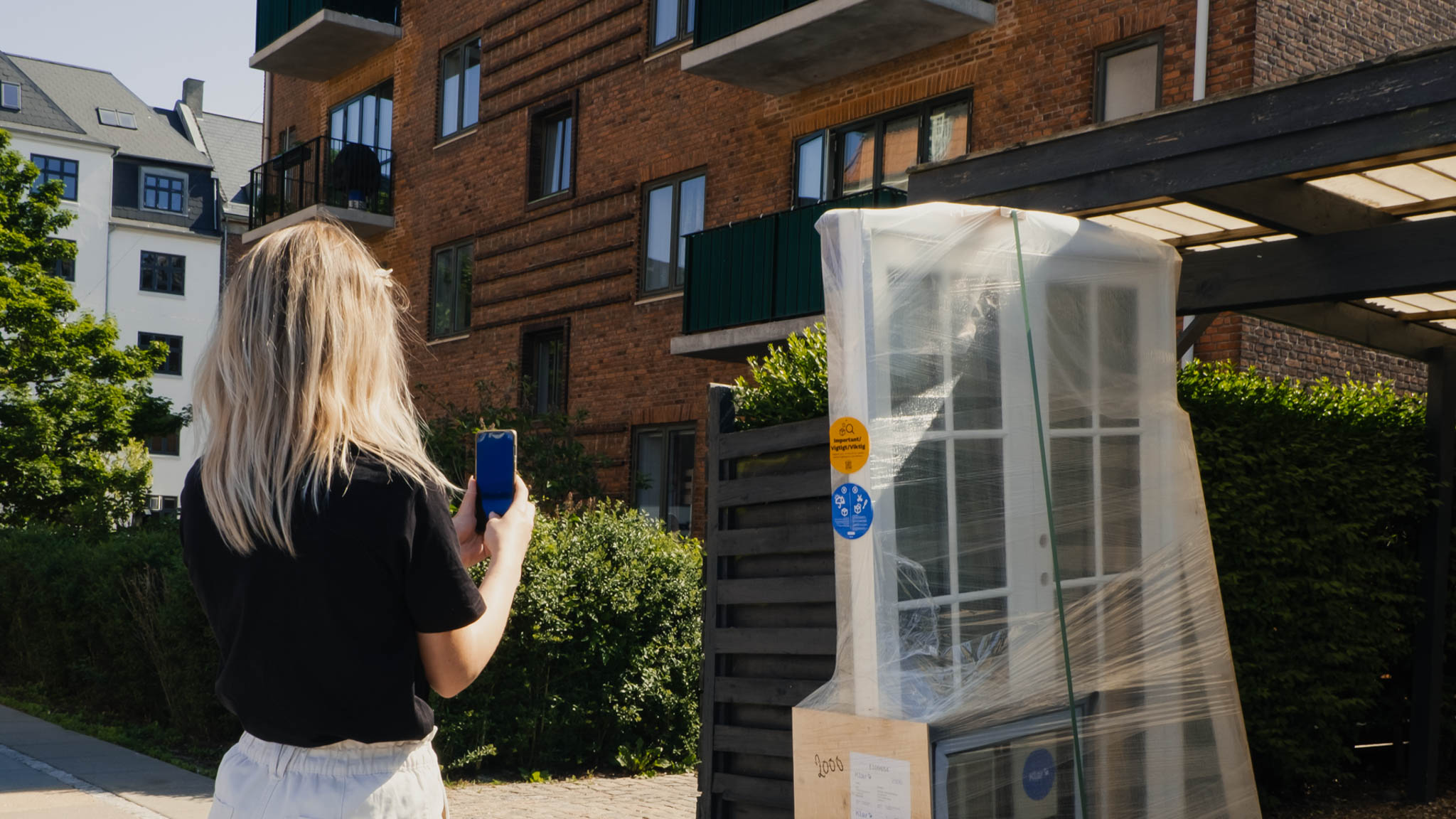 What should you be aware of before, during and after your purchase? Here's everything you need to know!
Table of content
We understand. Buying doors and windows can be overwhelming. There are many things to consider before, during and after your purchase.
However, at Klar, we want to make buying windows and doors easy! We believe, that buying doors and windows online should always be as easy and affordable as possible. 
We want to help you with everything in this blog post, which is divided into before, during and after your purchase, each with subheadings that make it easy to find the information you need, depending on where you are in the process.
At the same time, you have access to useful links throughout the blog post, so you can easily find more information on the relevant topic.
What do I need to know before buying windows?
You're in the midst of considering your options, and you may already have a good idea of what type of windows or doors you need. However, there are several things to take into account when making your decision, such as materials, dimensions, opening direction and more. Better yet, you will also get help on how to measure and order under this section.
What type of window and door should I choose?
This decision is the first step towards a home transformation. When you need new windows and doors, it's important to choose a type. Your choice of windows can be anything from farmhouse style Cottage windows to more modern Fixed Windows. Whereas your choice of doors can be anything from an inviting Front Door to larger French Doors with a possibility to open both doors.
The type you choose for both doors and windows depends on your own style, of course, but also that of your home, which may be characterised by a modern or traditional look. Here you can see all our window and door types.
Which materials should I choose?
You can choose your new windows and doors in pinewood or pinewood/aluminium, also known as Aluclad. We always recommend you choose wood/aluminium, for an almost maintenance-free element, compared to choosing pinewood only, which eventually will need paintwork done.
Aluclad makes it possible for you to have nordic style timber windows and doors, with its external aluminium layer to protect it on the outside. Read more about the benefits of wood/aluminium here. 
You can also choose between double- and triple-glazing for your glass panes. Both options are great choices, however, triple-glazing will offer great thermal performance for your home. Compare the two here. 
You will encounter several customisation options in the configurator, which is a great advantage for you to customise your new windows and doors exactly to your needs. Within the configurator, you can read about what the different options mean for you.
What is important when it comes to measuring and how do I do it? 
Something you'll need in the very beginning is the measurements of your new windows and doors. The measurements help to give you the correct price. Measuring is an easy task and we are sure that you can do it yourself! To be on the safe side, you can get help on how to do it here. 
Please note that all measurements are given in WIDTH x HEIGHT.
How do I order and what should I be aware of? 
Now you should be ready to order your new products and it's quite simple! Find your desired window or door type, put in your measurements, choose from the different options and add your new item to the basket. 
Once you have all the elements ready in your basket, you can proceed to delivery and payment. 
Delivery
We deliver to South-East England, North England, South-West England, Wales & Scotland. Our deliveries are kerbside as standard. Unfortunately, we do not deliver to Northern Ireland and islands without connecting bridges. If you live on an island and wish delivery, we can deliver to the nearest port. 
Read more about the different delivery methods here.
Payment
When you place an order and complete the payment online, the total amount is withdrawn from your account immediately. If you have any questions regarding payment, you can read more here.
What to do after ordering the items?
Once you've ordered your items, all you have to do is look forward to them being delivered. When ordering, you will be given an estimated delivery week and we will do our best to deliver your order as soon as possible. 
Do not order craftsman until the elements are physically at your address
While you're waiting, you can prepare for the installation of your elements, which you can do yourself or get a carpenter to help with. It is important that you DO NOT order a tradesman until you have received your items physically at your address. However, you can easily get a quote or find the right carpenter in your local area until you receive your products. 
The reason you should not order a craftsman is that there may be delays to your delivery. This is for your own benefit, as you will be responsible for paying for the craftsman's time even if the windows or doors are not delivered due to delays.
We've put together a comprehensive guide for you, on how to install windows and doors yourself.
Check if you meet standard delivery and inform us in case of alternative delivery
Another thing you can do in the meantime is to check if your address requires an alternative delivery - or if you can get your items delivered with standard delivery. 
Deliveries are kerbside deliveries as standard, which requires your address to meet certain conditions in order for the truck to be able to access your home.

Alternative delivery is a special delivery with a different transport type if your address does not meet specific delivery requirements.
NOTE: It is important that you inform us in writing of any alternative delivery at least 1 week before the expected delivery week. Read more here.
What to do after the items are received?
Now you've had your new windows/doors delivered and how exciting is that! There are some things that are important to keep in mind after you've received your delivery. 
You need to check your delivery before and after the goods are unpacked
Once you receive your delivery it is important that you wait to unpack them. Look through the products, preferably while the driver is there and check for 'visible damage' i.e. damage that can be seen before unpacking. If there is any visible damage, please write down any kind of transport damage on the delivery note that the driver will ask you to sign and then contact us within 24 hours.
If there is visible damage, take a picture of the whole pallet and the damage. 
Now you can unpack the goods and check for 'invisible damage' i.e. damage that can only be seen after unpacking. If there is hidden damage, you have 7 days to contact us.
It's important that you contact us as quickly as possible in order to prove that the damage was due to transportation.
You can read more about how to handle complaints here.
Now you can order a craftsman!
After checking your delivery and no damage is found, you can order a handyman unless, of course, you choose to do it yourself. 
Be happy with your home transformation
After your elements are fitted there's only one thing left to do: Be happy with your home transformation! 
You'll definitely notice a difference - both in the look of your home and in the indoor climate, which will feel better insulated. And if you have chosen a trickle vent for your elements, the indoor climate will be a lot better!
Please share your purchase with us on Facebook or Instagram by tagging us or using #klarhome. We look forward to seeing it!
If you have more questions that weren't answered here, please visit our FAQ or contact our customer service team who will be happy to help.